Meat and bone meal
Meat and bone meal is a product obtained by the rendering of slaughterhouse waste of animal origin, Category 3, not intended for human consumption (by the european law Reg. 1069/2009 CE).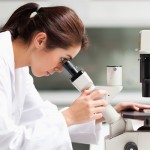 Collection
Collection of material at markets, butchers, fish markets...
Transformation
The material is processed and transformed first into flakes and then in flour
Sale
The animal meals are distributed to companies producing pet food, etc..
The production
The meat meal is one of the results of the processing of Category 3 materials.
Such material is subjected to appropriate processing according to the method established by European legislation (Regulation EC 1069/2009), the treatments are targeted to separate the liquid part (tallow) that will be allocated to other productions , and solid , who became the first flakes and later meal.
The meat meal, once its processing is done it's stored into appropiate silos and it's ready for distribution. On this product periodic analyzes are carried out from both ASL competence and from an Authorized Laboratory, to verify their compliance with the actual quality standards.
The final product is to
The meals are intended to be used by industries producing pet food (animal feed).
Are you intrested in this service?